Daniel Kipkemboi Korir was away from his Moi's Brigde home when he got news that he had won KES1 Million.
The driver, aged 55, was away in Lodwar for work, when he returned home, he was KES 1 Million richer. That was more than he could have ever imagined.
An elated Daniel Kipkemboi Korir is still full of praise for Lotto for opening ways for him and his family to achieve some of the dreams they had.
Kipkemboi, a father of six children aged between 13 and 30 years, started playing Lotto in 2015. He was motivated by the many winners he watched on TV. Whenever he played, he prayed that he wins someday.
His prayers were answered that Wednesday and now he can think beyond his salary and farming. And it depends on what his children and stay-at-home wife want.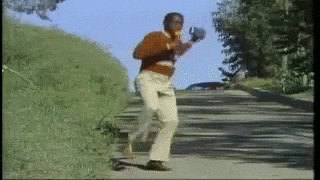 Kipkemboi also plans to start a business to become an alternative source of income for the family. And since he already has land, Kipkemboi says it will be easier for him to start building a decent house.
The ardent radio listener says he will not stop playing Lotto, having known the benefits.
Kipkemboi is also full of advice for people who play Lotto and any other game. He says discipline is of utmost important, and priorities must be set right.
His wife and children have celebrated the win and really thank Lotto for changing their lives.
1million
,
kenya
,
kenya lotto
,
kenya winner
,
lotto changing lives
,
lotto kenya
,
lotto kenya results
,
lotto kenya winners
,
lotto lifestyle
,
lotto millionaire
,
lotto news
,
lotto results
,
lotto story
,
lottokenyamillionaires
,
lottokenyaresults
,
lottolifestyles
,
many lotto winners
,
winner news
,
Winners
,
winning numbers